Regenesis: A 'world-changing book'
Posted on September 11, 2022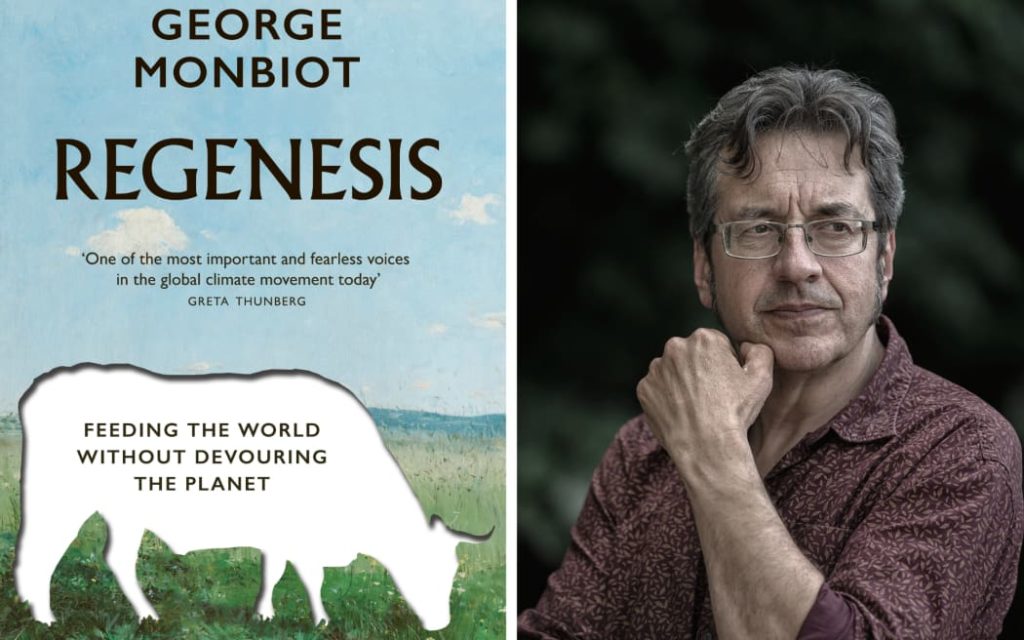 If you care about our planet and all the Earthlings we share it with, then you should read this wonderful book.
Monbiot, a vegan, believes that animal farming is unsustainable, and industrial meat and dairy could collapse remarkably rapidly.  (At May Safely Graze we believe that it could be as early as 2025).  There is a complexity of reasons for this, including the rise of alternative proteins and fats made from plants, fungi, and genetically modified bacteria.
Here are some reviews of Regenesis:-
"Brilliant, mesmerizing, vital . . . a whole new way of thinking about our agriculture and our diets, our climate and our future."  – David Wallace-Wells, New York Times bestselling author of The Uninhabitable Earth
"A world-making, world-changing book . . . It rings and sings throughout with Monbiot's extraordinary combination of passion, generosity, and justice." – Robert Macfarlane, New York Times bestselling author of Underland
"Regenesis is a lively and deeply researched enquiry that confronts our dilemmas head on.Transformation is urgently needed, and this book shows how it is possible."  – Merlin Sheldrake, international bestselling author of Entangled Life
"Monbiot writes with all the imaginative sympathy of a great storyteller as well as the overarching understanding of a moral visionary. This is a fine and necessary book." – Philip Pullman, New York Times bestselling author of the His Dark Materials trilogy
"People from all walks of life should read this remarkable book. It is in my view one of the two or three most important books to appear this century." – Professor Sir David King, former chief scientific advisor to the UK government
"Regenesis speaks to us like a poem. . . . It offers a magnificent political economy of global food production and concludes with a hopeful vision of a techno-ethical equilibrium between Humanity and Nature. It must be read." – Yanis Varoufakis, author of Another Now
"Regenesis calls for nothing less than a revolution in the future of food—one that will literally transform the face of the Earth. . . . This is Monbiot's masterpiece." – Kate Raworth, author of Doughnut Economics
"A harmonic vision of how changing our relationship to land use, farming, and the food that we eat could transform our lives." – Thom Yorke
"A visionary, fearless, essential book." – Lucy Jones, author of The Big Ones and Losing Eden
"Inspiring and compelling. A transformative vision of a new food future with the potential to both restore nature and feed the world." – Caroline Lucas, MP and former leader of the Green Party of England and Wales
"A genuinely brilliant, inspirational book." – Sir Tim Smit, founder of the Eden Project
"Monbiot reaches for new ideas that might ignite the collective consciousness in a push to protect, rather than tragically destroy, the biosphere." – ANOHNI
"Essential reading . . . This deeply researched book provides a blueprint for the future." – Rosie Boycott, journalist and activist
"The writing, observation, and devotion is infectiously compelling. The learning is deep and immense." – Mark Rylance, actor
"Regenesis gives us an inspiring vision of the future. . . Monbiot has combined his gifts as an investigator, interviewer, and witty storyteller to create an exhilarating epic!" – Robert Newman
The book is available in hardback, and as an e-book and audio-book.