'Every horse can't be a winner. What can they do with these horses?' Interview with a kill buyer.
Posted on October 24, 2019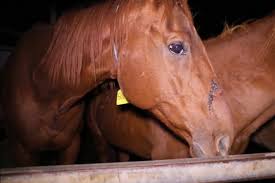 The Australian Broadcasting Corporation's expose this week on the abbatoir fate of ex racehorses has shocked the world.  This article that first appeared in the Sydney Morning Herald shows that despite pleading ignorance about how many ex racehorses end up as horse meat, it is mainly trainers who sell their gallopers directly to kill buyers.