Bullfighters Want Handouts In Covid Environment! Sign Petition.
Posted on August 2, 2020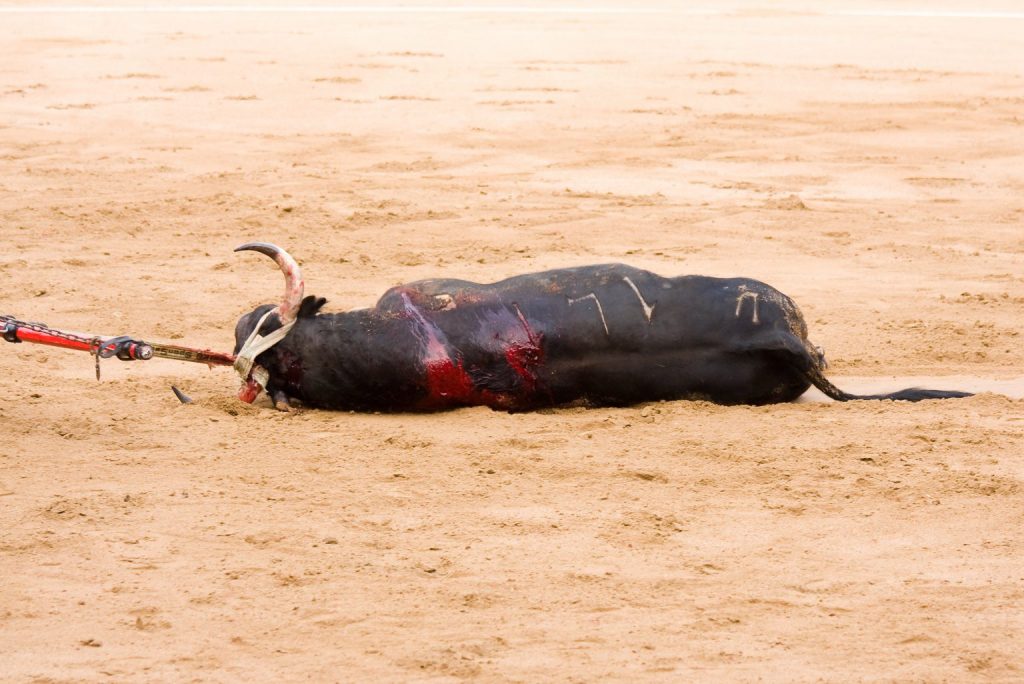 A tortured bull collapses, and lies bleeding while spectators cheer, and one of his feet is hacked off as a keepsake.    The barbaric 'sport' of bullfighting is asking the Spanish government for money to keep going in the Covid environment.  Take action!