They Aint Going To The Party – The Dark Side of Horseracing
Posted on January 1, 2020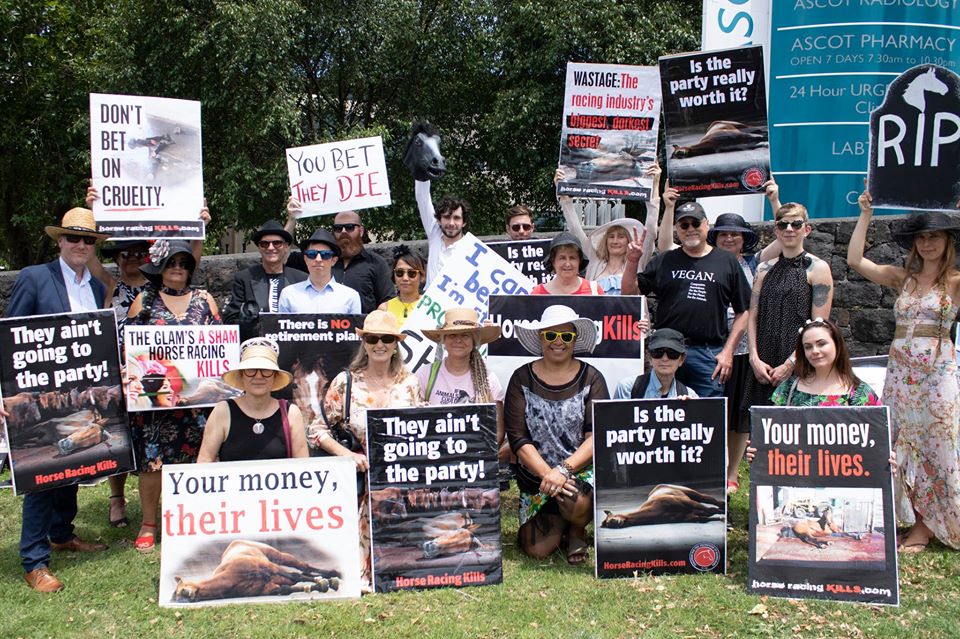 A highlight of the New Zealand Social Calendar is the Boxing Day Races, held at Ellerslie Racecourse in Auckland.
The 160-year institution sports the Queen City's most colourful fashion, hospitality and entertainment.
Racegoers converge to imbibe food and alcohol, to place a bet on high-octane thoroughbreds, and to outdo each other in the fashion stakes.
On Boxing Day 2019 they were met with another group of people, also glamorous….
… who were protesting cruelty to racehorses.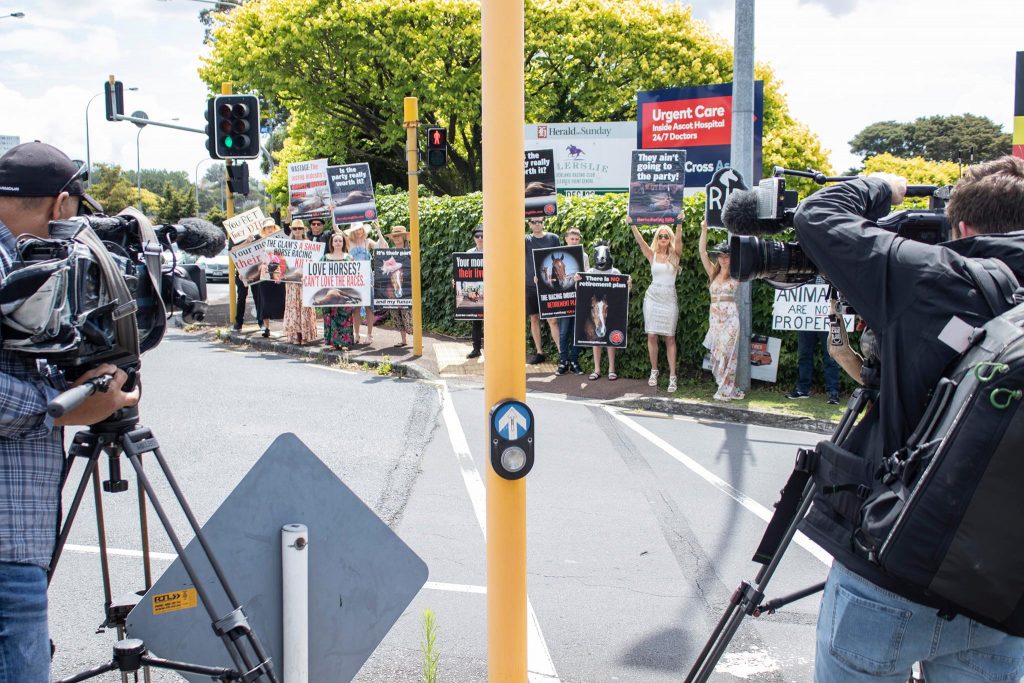 QUICK FACT ONE:  There is no retirement plan for racehorses.   After winning thousands of dollars for their owners and trainers, when they are no longer profitable they are sold on.  The former equine athletes can pass through multiple owners and often nobody knows what happens to them.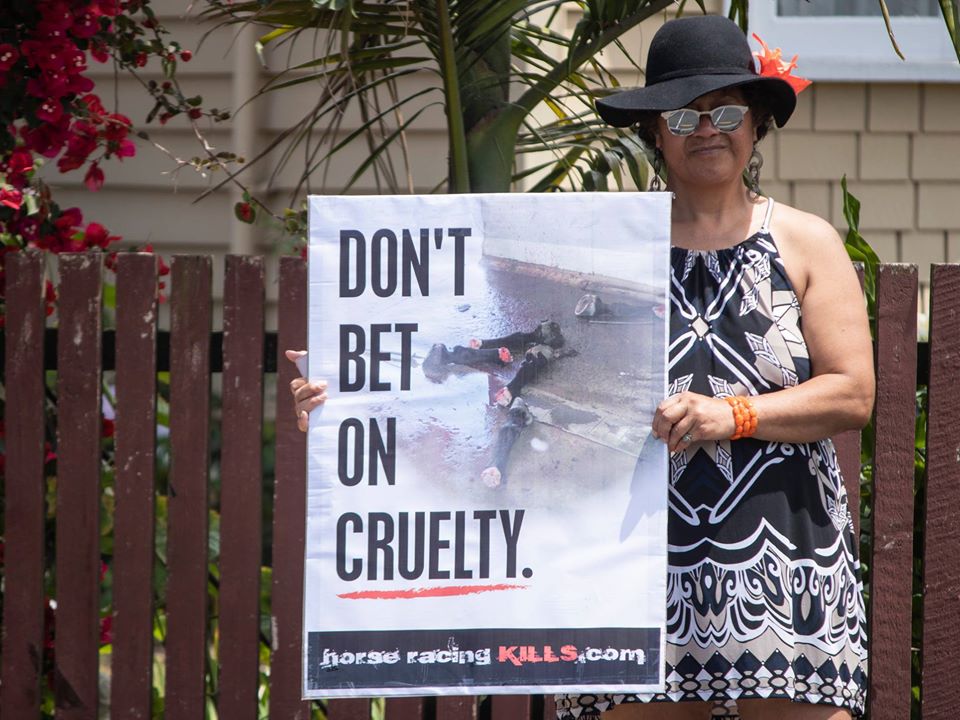 QUICK FACT TWO: Racehorses are stabled up to 22 hours every day prior to training, and many of them suffer from boredom.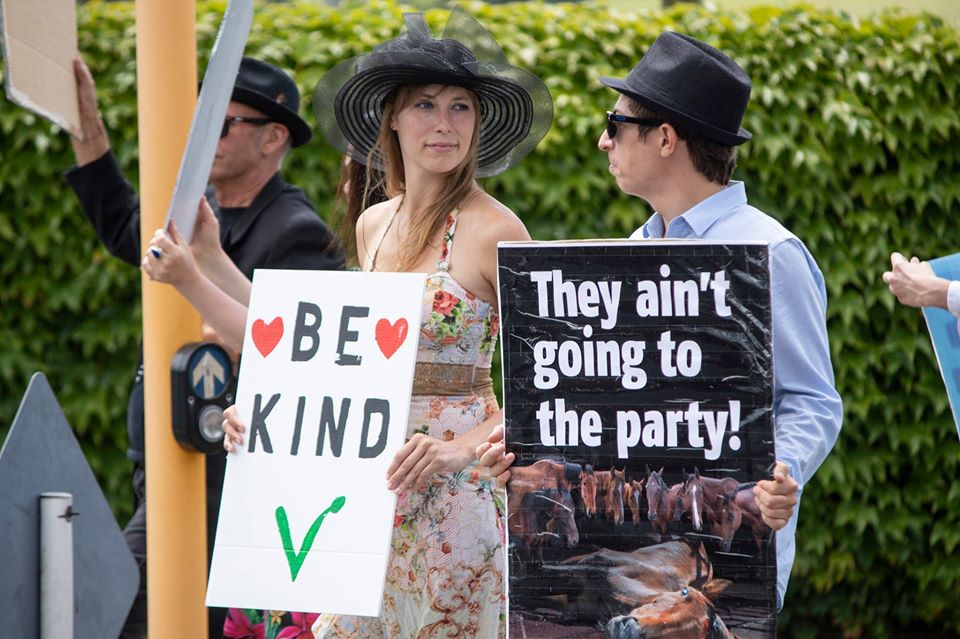 QUICK FACT THREE:   90% of racehorses suffer from bleeding in the lungs directly as a result of over-exertion.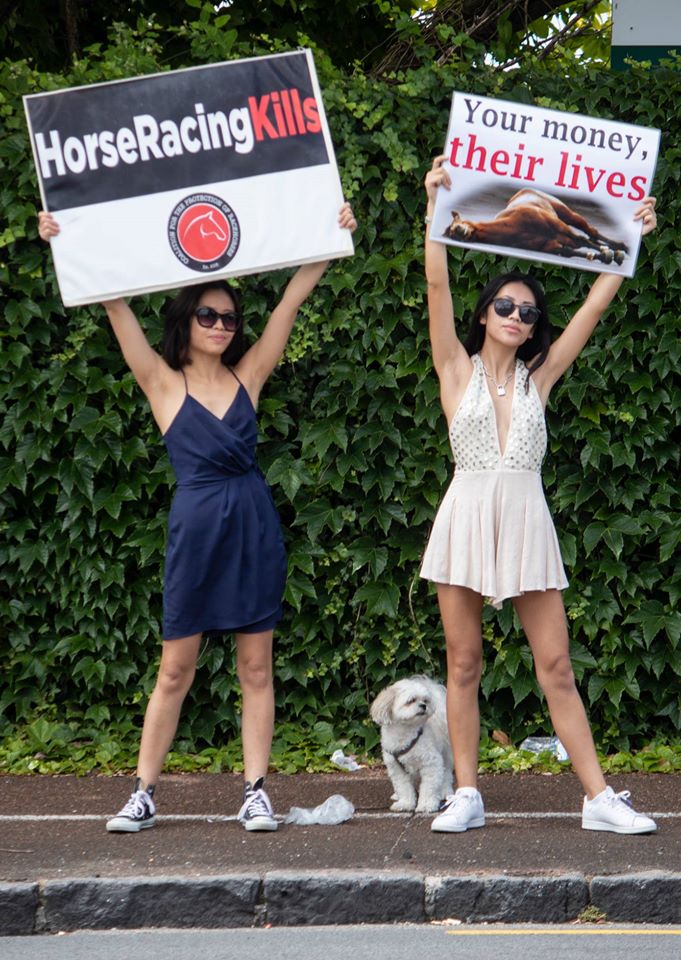 QUICK FACT FOUR:  90% of racehorses suffer from stomach ulcers.  This is thought to be brought on as a result both of an unnatural feeding regime, and stress.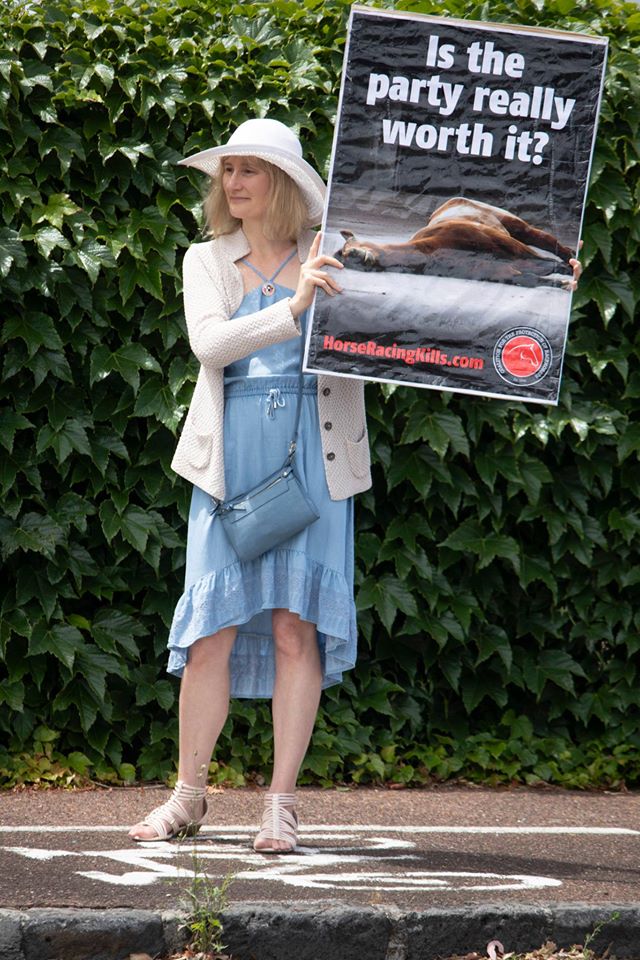 QUICK FACT FIVE:   Horses are goaded on the racetrack by use of the whip.  Whipping the horses over and over again inflicts physical and psychological pain, and increases the likelihood of injury.  

QUICK FACT SIX:  It is estimated that around 2,500 New Zealand unprofitable horses are sent to slaughterhouses every year to be exported as horse meat overseas, or turned into pet food.   This is known as 'wastage' in the Industry.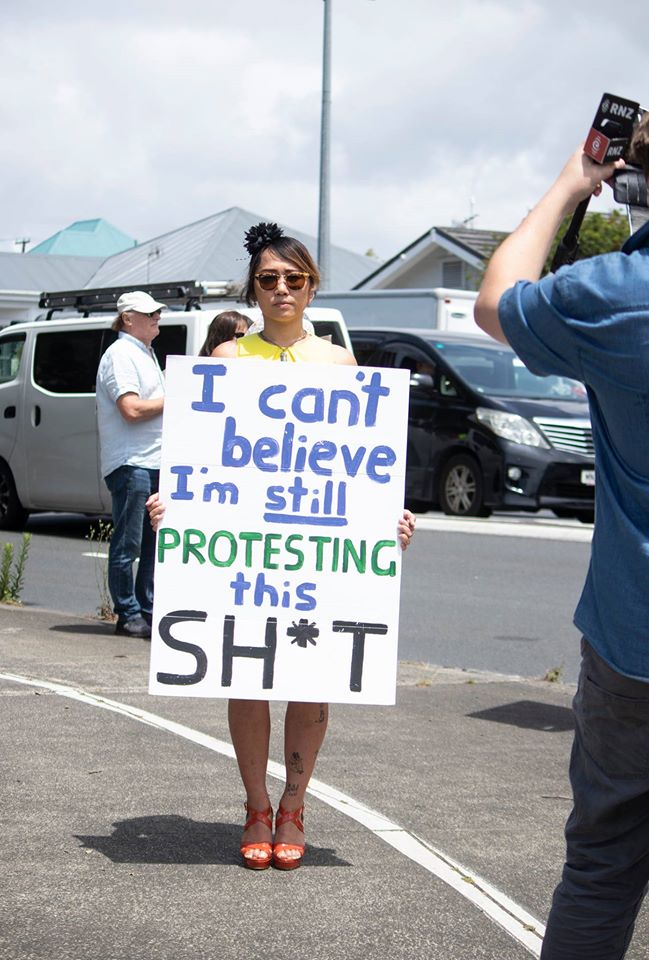 Seventeen horses died on New Zealand racetracks in 2019.   
To find out more go to horseracingkills.com
Photo credits: Christian Huriwai