UK Doctors: We Need A Food System Change Now
Posted on May 23, 2020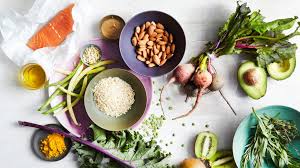 UK-based Plant Based Health Professionals (PBHP) say the connection between major disease outbreaks and factory farming is being 'swept under the carpet' amid the coronavirus pandemic.

While former coronavirus epicentre Wuhan has introduced a law against the breeding, hunting and consumption of wild animals this week,  this is not just a problem for China.

The vast majority of new infectious diseases that have appeared in humans over the past century have been caused by tampering with farmed animals and their habitats, including Swine Flu (pigs), Avian Flu (birds) and Spanish Flu (poultry). 

In the UK demand for cheap meat has fuelled a huge expansion of factory farming – providing the perfect conditions for the generation of novel infections with epidemic and pandemic potential, as well as an antibiotic resistance among humans.   

A vaccine won't solve the problem, because of the risk of mutations.   

A growing body of evidence shows a balanced vegan diet can provide all nutrients the body needs and improve human health by minimising the potential for cardiovascular disease, obesity and type 2 diabetes.

The coronavirus crisis has seen a record number of sign-ups in PBHP's 'No Meat May',  but while such campaigns are important, effective, change will only come about if it is implemented from the top. 

We need a food system change now.