'The Israeli Food Revolution' – VEGAN VOICES writer Ori Shavit
Posted on April 24, 2022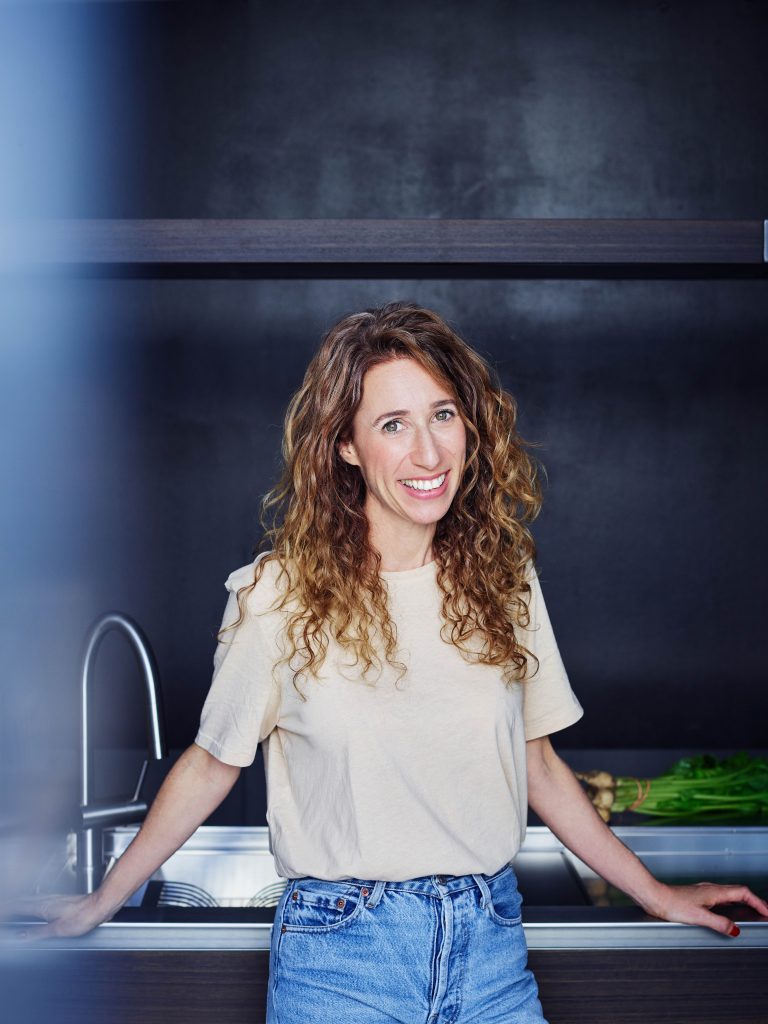 Next in our series on the writers of "VEGAN VOICES –  Essays by Inspiring Changemakers", is Ori Shavit.  
Ori Shavit is a food journalist and restaurant critic who used to eat everything until she became vegan about a decade ago. Since then, she has become one of the leaders of the most significant culinary revolution to have taken place in Israel in recent years.  She is the founder of the blog 'Vegans On Top', regularly collaborates with leading food companies in Israel, develops recipes, leads cooking workshops, and gives talks on plant-based nutrition and the vegan lifestyle around the world. Ori also founded the successful vegan pop-up restaurant 'Miss Kaplan' that operated in Tel Aviv. She is author of the best-selling cookbook 'My Vegan Kitchen', which has already sold twenty-five thousand copies in Israel. Her second cookbook, 'Vegan Celebration', was released in February of 2021.  
Extract from her essay in VEGAN VOICES:
"Today, Israel is a vegan power nation. It is considered the country with the highest percentage of vegans and vegetarians in the world… It has a particularly high percentage of flexitarians. About 35 percent of Israelis claim to have reduced their animal consumption in recent years.  As of the time I am writing these words more than one hundred companies and projects are offering, producing, and developing a large variety of alternatives to animal products, and the volume of plant-based products already being sold in market chains is constantly expanding. Advertisements promoting vegan products like vegan milk and vegan burgers are broadcast on prime-time TV, and almost all national restaurant and coffee chains offer customers a wide selection of vegan dishes that are clearly marked on the menu.  Even in the dining rooms of the Israeli army, a growing selection of vegan dishes is served, in light of the number of vegan soldiers having increased significantly in recent years. When you look back and see how far and to what extent this change has taken place, it is impossible to call it anything other than a revolution". 
Review of Vegan Voices by Bruce Friedrich, Co-founder & Executive Director, The Good Food Institute:

"There are as many reasons to be vegan as there are vegans, as this lovely anthology makes clear. So many of my heroes in one place—what a treat. Read it and be inspired."
Vegan Voices: Essays by Inspiring Changemakers
Available at Lantern Publishing & Media
Paperback ISBN: 978-1-59056-650-3
eBook ISBN: 978-1-59056-651-0