Greyhound Racing Going To The Dogs In New Zealand
Posted on April 26, 2021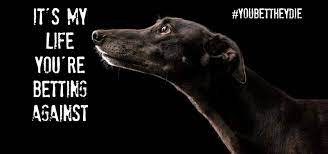 The third Enquiry into greyhound racing this decade has just been announced by the New Zealand government.    The Industry states that contrary to continuing claims, the welfare of the dogs is now well managed and previous problems have largely been overcome.  The Greyhound Protection League of New Zealand and Green MP Chloe Swarbrick state otherwise.
One of only a handful of countries where greyhound racing is still tolerated, and while conceding that things have improved,  New Zealand still faces unacceptable levels of injuries and deaths in its greyhound racing industry.
So long as dogs are continued to be put in harm's way for profit, so long as corruption such as live baiting and coping persists, then this Industry cannot be made right, and needs to be banned now.