Expedition of a Vegan to the Heart of the Amazon- VEGAN VOICES writer Marly Winckler
Posted on May 8, 2022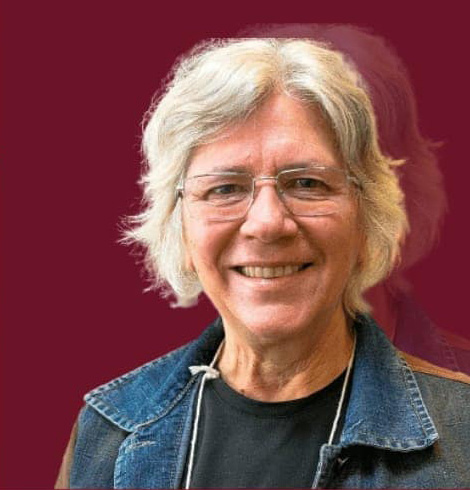 Next in our series on the writers of "VEGAN VOICES –  Essays by Inspiring Changemakers", is Marly Winckler.  
Marly Winckler, sociologist, is the translator of more than sixty books, including Animal Liberation by Peter Singer. Vegetarian since 1983 and vegan since 1995, she created Sitio Vegetariano, the first webpage on vegetarianism in Portuguese, as well as veg-brasil and veg-latina (now ivu-latina), the first discussion lists about vegetarianism in Portuguese and Spanish. Marly served as Latin American and Caribbean Coordinator of the International Vegetarian Union (IVU) from 2000 to 2013, and was president and founder of the Brazilian Vegetarian Society (SVB) from 2003 to 2015.  Marly was the IVU chair from 2011 to 2014 and has held the same position from 2018 to the present. She lives in the beautiful island city of Florianópolis, where she organized the 36th IVU World Vegetarian Congress in 2004.  
Extract from her essay in VEGAN VOICES:
"Much of the solution to deforestation in the Amazon is linked to changes in eating habits and land occupation. If vegetarianism is encouraged and adopted as a public policy, the situation could change dramatically, and with great results.  However, there are currently no signs that this would happen in the short or medium term.  Even organizations concerned with conservation that have operated in the region for decades have only recently started to touch on food issues, if at all.  So unless critical concerns are raised about the severe damages resulting from deforestation and the livestock industry, Icannot have any hope that what is happening in the Amazon can be reversed".
Review of Vegan Voices by Bruce Friedrich, Co-founder & Executive Director, The Good Food Institute:

"There are as many reasons to be vegan as there are vegans, as this lovely anthology makes clear. So many of my heroes in one place—what a treat. Read it and be inspired."
Vegan Voices: Essays by Inspiring Changemakers
Available at Lantern Publishing & Media
Paperback ISBN: 978-1-59056-650-3
eBook ISBN: 978-1-59056-651-0