Winners of Wildlife Photography of the Year, 2021
Posted on March 10, 2022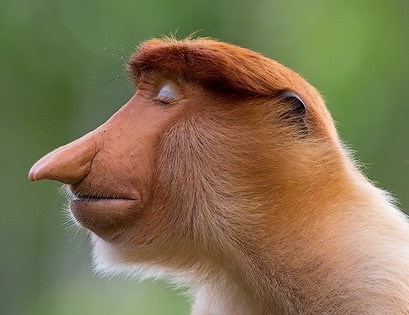 The Wildlife Photographer of the Year competition, founded in 1965, is an annual international showcase of the best nature photography. In 2021 the contest attracted more than 50,000 entries from 95 countries. 
Wildlife Photographer of the Year is developed and produced by the Natural History Museum, London. 
View the twelve 2021 winning entries in this Atlantic article:
View winners from previous years on the Natural History Museum website

here

:
Our feature image is a 2020 winning entry by Mogens Trolle.  'A young male proboscis monkey cocks his head slightly and closes his eyes. Unexpected pale blue eyelids now complement his immaculately groomed auburn hair. He poses for a few seconds as if in meditation. He is a wild visitor to the feeding station at Labuk Bay Proboscis Monkey Sanctuary in Sabah, Borneo – 'the most laid-back character,' says Trolle, 'quite unlike anything I've ever seen on another monkey'.