Activists should be compassionate and calm
Posted on May 15, 2019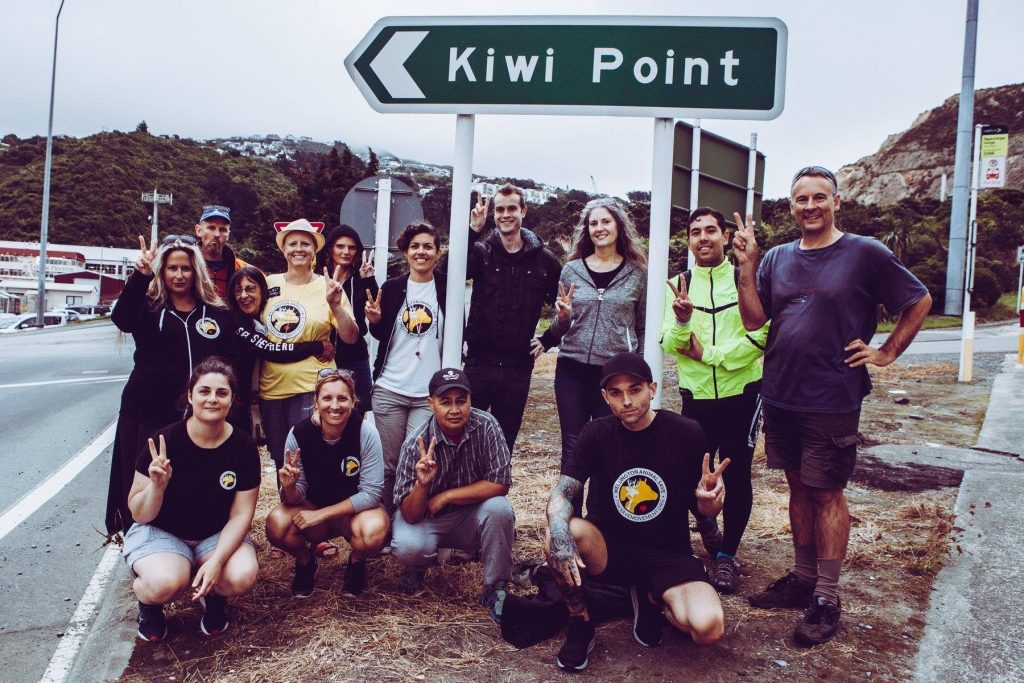 [et_pb_section bb_built="1″ inner_width="auto" inner_max_width="none"][et_pb_row][et_pb_column type="4_4″][et_pb_text _builder_version="3.22.7″ text_text_shadow_horizontal_length="text_text_shadow_style,%91object Object%93″ text_text_shadow_vertical_length="text_text_shadow_style,%91object Object%93″ text_text_shadow_blur_strength="text_text_shadow_style,%91object Object%93″ link_text_shadow_horizontal_length="link_text_shadow_style,%91object Object%93″ link_text_shadow_vertical_length="link_text_shadow_style,%91object Object%93″ link_text_shadow_blur_strength="link_text_shadow_style,%91object Object%93″ ul_text_shadow_horizontal_length="ul_text_shadow_style,%91object Object%93″ ul_text_shadow_vertical_length="ul_text_shadow_style,%91object Object%93″ ul_text_shadow_blur_strength="ul_text_shadow_style,%91object Object%93″ ol_text_shadow_horizontal_length="ol_text_shadow_style,%91object Object%93″ ol_text_shadow_vertical_length="ol_text_shadow_style,%91object Object%93″ ol_text_shadow_blur_strength="ol_text_shadow_style,%91object Object%93″ quote_text_shadow_horizontal_length="quote_text_shadow_style,%91object Object%93″ quote_text_shadow_vertical_length="quote_text_shadow_style,%91object Object%93″ quote_text_shadow_blur_strength="quote_text_shadow_style,%91object Object%93″ header_text_shadow_horizontal_length="header_text_shadow_style,%91object Object%93″ header_text_shadow_vertical_length="header_text_shadow_style,%91object Object%93″ header_text_shadow_blur_strength="header_text_shadow_style,%91object Object%93″ header_2_text_shadow_horizontal_length="header_2_text_shadow_style,%91object Object%93″ header_2_text_shadow_vertical_length="header_2_text_shadow_style,%91object Object%93″ header_2_text_shadow_blur_strength="header_2_text_shadow_style,%91object Object%93″ header_3_text_shadow_horizontal_length="header_3_text_shadow_style,%91object Object%93″ header_3_text_shadow_vertical_length="header_3_text_shadow_style,%91object Object%93″ header_3_text_shadow_blur_strength="header_3_text_shadow_style,%91object Object%93″ header_4_text_shadow_horizontal_length="header_4_text_shadow_style,%91object Object%93″ header_4_text_shadow_vertical_length="header_4_text_shadow_style,%91object Object%93″ header_4_text_shadow_blur_strength="header_4_text_shadow_style,%91object Object%93″ header_5_text_shadow_horizontal_length="header_5_text_shadow_style,%91object Object%93″ header_5_text_shadow_vertical_length="header_5_text_shadow_style,%91object Object%93″ header_5_text_shadow_blur_strength="header_5_text_shadow_style,%91object Object%93″ header_6_text_shadow_horizontal_length="header_6_text_shadow_style,%91object Object%93″ header_6_text_shadow_vertical_length="header_6_text_shadow_style,%91object Object%93″ header_6_text_shadow_blur_strength="header_6_text_shadow_style,%91object Object%93″ z_index_tablet="500″]
'Compassion and Calm'
All the forms of activism and outreach are valuable, but activists need to be respectful and inclusive, writes End Animal Slaughter contributor Sonja Penafiel Bermudez.                                              
As an animal rights activist, when I think of an end to all slaughterhouses it feels like such an enormous task.  It is certainly the case in my country, Aotearoa New Zealand, where animal farming is so much a part of our everyday lives.   In this country we are brought up being proud of our 'milk and honey' image, and if we didn't live on a farm growing up, we probably had 'rellies' or friends who did.  Farm animals were considered cute, and it was an unquestioned 'necessary evil' that they ended up between two buns on your plate.  So it's a big change in mindset for Kiwis to make the leap towards living as a vegan.  I know for me it was a life-changing moment when 'the penny dropped'.    Once I was educated about the injustice animals were facing every day, and the overwhelming enormity of it, I felt compelled to do something.    It was like I had entered a room and the door had closed behind me.  From that moment on, there was no going back. 
The question that has stayed with me for almost 8 years now is:  how do we create this mindshift in society as a whole?  How can we effectively shut down slaughterhouses? How can we stop the suffering of so many animals for entertainment, cosmetics and medical testing? How do we affect both supply and demand for animal products, and how can we achieve our goals as quickly as possible?  They are not easy questions to answer but as I evolve both as a person and member of the community, I learn more about ideas, theories and thoughts that make sense to me.
I have concluded that we need multiple action platforms.     There has been a lot of division within Animal Rights over the years – abolitionists vs welfarists, vegan outreach vs animal rights actions and so on.  But all the various types of action are valid.   Activists storming factory farms and chaining themselves to the gates; activists holding peaceful vigils for animals as they enter slaughterhouses; activists filming undercover footage of  suffering animals and sharing it for others to witness;  activists offering vegan food and information to strangers, activists protesting parliament to petition for changes in the Animal Welfare Act.  Every one of these actions makes a difference.   
I think the one thing we must be careful of in this movement is criticising one another.  We are all on the same team and we all want the same outcome.  We need to support, not denigrate, one another.  It is not everyone who feels comfortable being arrested for the cause, and not everyone feels that approaching strangers with vegan cupcakes is what they want to do for the animals either.   
My thought is that we need to strive to be an inclusive AR/vegan community, not a divisive one.  Let's not hate the person who is struggling to give up cheese or who protests climate change without mentioning animal agriculture.  Let's not even hate the farmers or slaughterhouse workers!  A great example of this approach is the relationship our AR group has with the local slaughterhouse we hold regular vigils at.  They have given us permission to enter their property to bear witness to the animals in their last moments.   The reason for this permission is due to clear and compassionate communication from the initiation of our relationship.  This is one of the SAVE Movement's ideals.  No hate – just relentless compassion, with a calm demeanour.  We do not encourage aggression towards slaughterhouse workers and truck drivers.  These people may be undertaking a job they feel forced into due to circumstances they have little control over.  Instead, we are civil and kind and open to chat to anyone.  People are more likely to listen to someone with a calm voice rather than an angry one.  It leads to less confrontation and more constructive conversations.  There is, after all, enough confrontation in the world already.
I have hope for our movement as we move forward into the 2020's.   It is not only the compassion and commitment of the individuals around me that gives me hope.  It's the way things can evolve so quickly, especially nowadays, with the power of social media.  To take the example of plastic bags – one minute everyone is using them, next minute they're socially unacceptable.  Eating animals (even writing these words feels bizarre to me these days!!!) is something that will also become socially unacceptable to the general population, and hopefully this will happen within a decade. 
I am confident I will see an end to slaughterhouses in the Western world in the not-too-distant future.  
It's not a matter of 'if', but of 'when'.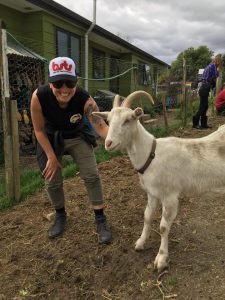 [/et_pb_text][/et_pb_column][/et_pb_row][/et_pb_section]